*One free DispexCD account is now included within Dispex membership for new members & upon renewal. Branch sites can access the platform for an annual fee of £216+vat
Why switch from paper to electronic CD registers?
Dispensaries save an average of £30 per month by using DispexCD instead of paper CD registers.
By eliminating calculation errors and misread handwriting, dispensaries using DispexCD have fewer CD discrepancies and errors.
With the group reporting dashboard, surgeries with multiple dispensary sites can reallocate stock to save money and reduce waste.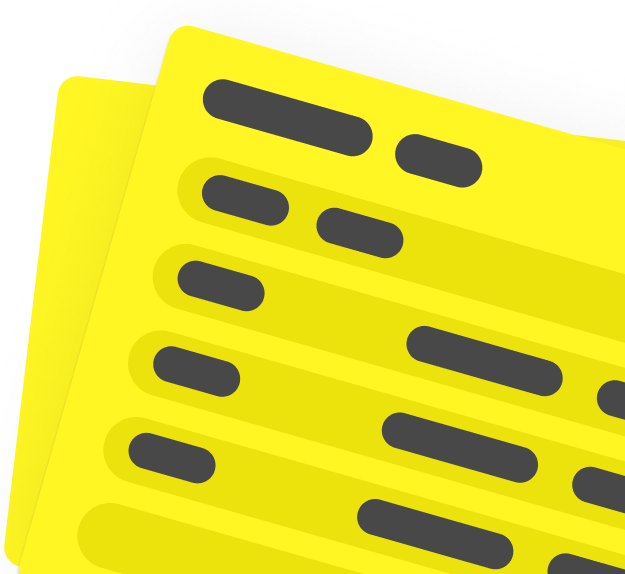 Introducing DispexCD - the smart CD register you've been waiting for
Nothing to install, easy to setup
DispexCD runs on your computer's existing browser, so you can save space and eliminate the need for paper CD registers and CD returns registers. You can register online and get started in minutes, using the computers in your dispensary, or a tablet or smartphone. Our online installation guide will allow you to make a quick and painless transition to DispexCD from paper registers or other online CD registers.
Simple and intuitive, designed by pharmacists
DispexCD has been designed from scratch by the PharmData team, a group of pharmacists dedicated to producing bespoke software for pharmacies and dispensing doctors. Originally designed in 2013 and then refined over the years, DispexCD has been built to be user-friendly, with an interface that just makes sense - no prior training needed.
Guaranteed to save you time and money, or your money back
DispexCD comes with a 3-month free trial period, or an extended 6-month free trial period for Dispex members, and is fairly priced at just £18 per month or FREE for Dispex members with no minimum term contract. No contract tie in, no setup costs, and no extra costs for support.
---
---
Why use DispexCD?
No minimum contract term
Cancel at any time with no penalties. We don't believe in tying you into contracts, so we don't do it. If you do choose to stop using DispexCD, you can download or print your registers for free.
Great support
You can get support from us online or by phone. We provide more than just technical support - we can help you with implementation, SOPs and staff training.
Price match promise
If you find a better price for a CD register, we will match it. We're driving down the cost of CD registers for dispensing doctors!
Up to 6-month free trial period
You shouldn't have to pay until you're sure that DispexCD is right for you. Sign up now, start using DispexCD for free and get up to six months to enjoy the benefits of using our system. We're sure you'll love it!
Safe and secure
Multiple layers of security and encryption plus daily backups to protect your patient data.
Fully compliant
Unlike some other online CD registers, DispexCD is fully legally compliant and supports NICE best practice for the management of controlled drugs. Ace your next inspection with DispexCD in your dispensary.
Fast, simple and convenient
Designed by pharmacists, DispexCD is simple to use for all your staff members, and optimised to be as time-efficient as possible. Save hours per month versus paper registers.
Flexible and customisable
DispexCD works around your SOPs and workflows, not the other way around. Adjustable settings help you customise DispexCD for your dispensary.
Reduce errors and improve safety
DispexCD helps prevent common CD errors, such as calculation errors and selecting the wrong patient. Save time and reduce headaches with DispexCD.
---
Free CD record keeping SOPs
To make the switch from paper CD register to DispexCD as simple as possible, we have designed these free template CD SOPs for dispensing doctors to use. These SOPs cover how to use DispexCD to comply with CD record keeping obligations, including receiving, supplying and destroying medication.
Our SOPs are completely free to download, use and adapt as necessary to suit your existing or desired workflow. Make sure to subscribe to the Dispex newsletter to get notified of any updates to these template SOPs, and please feel free to contact us if you want any clarification or want to see anything added or changed!
CD record keeping SOPs for dispensing doctors
Creating a new schedule 2 CD register
Recording receipt of schedule 2 CDs
Recording supply of schedule 2 CDs
Recording a stock balance check
Recording a destruction of schedule 2 CDs in the presence of an authorised witness
Recording entries in the patient-returned CD register
Making an amendment to a previous record
DispexCD for dispensing doctors costs from just £18 per month.
---
Contact us
Do you have any questions about DispexCD? Contact us and we will be happy to chat with you, or arrange a demo. Please note: your privacy is important to us, and the details you enter here are used only for the purpose of sending us your message and for us to reply to you.